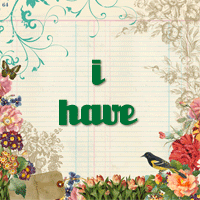 O.M.Goodness!!!
I was chosen for the Paper Issues Page Specialist team. YAAAAAAYYYY!!!
This amazing and wonderfully accepting group has weekly challenges and LOTS of new posts so you can learn and laugh. I feel like I'm going to spend all my scrap time reading everyone's blogs.
I'm SO EXCITED! Woop! WOOOOOOOOOP!
Once again I have to thank
MOJODAWN
for sending the info my way and encouraging me to apply- thanks woman!!! She made the team too- OF COURSE!!!
Here's the link:
http://paperissues.blogspot.com/